Product Description
TWO-COLOR TOGGLE TECHNOLOGY ALLOWS YOU TO TOGGLE THIS FLOOD LIGHT FROM AN ACCENT COLOR TO BRIGHT WHITE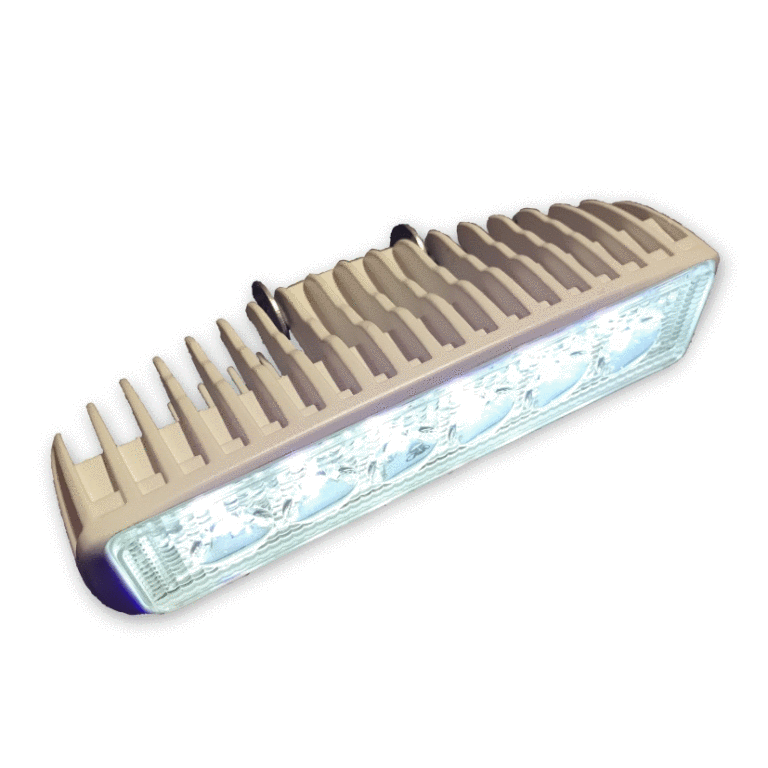 These 9W flood lights were designed specifically for boats for use as spreader lights or deck lights. The white lamp blasts out 900 lumens of bright white light and with a flick of your existing switch, changes to a blue or red mode (selectable in product options).
It uses the newest dual-color LEDs, so it is super-efficient and super-bright. This lamp has 6 white emitters and 6 color emitters, so there are never any dead-spots when switching colors like other much more expensive dual-color lamps of this type.
The lamp features a solid M8 stud mount, and a stainless steel saddle type bracket, allowing the lamp to pivot 180 degrees, from straight out, to straight up, to straight back. Perfect for deck lights, docking lights, or spreader lights. Also works great as up-lights, for sailboats wanting to illuminate the mast and rigging.
Stainless-steel brackets and A2 stainless hardware. Simple 2-wire hook-up. Runs on 12VDC or 24VDC (10-30VDC).
Durable white exterior marine finish
Aluminum housing
Stainless steel hardware
Impact resistant poly lens
900 Lumen Output - optimized output for deck work
60° Beam Angle
10' tinned marine cable
10-30VDC Input
Compact 6" x 3" housing
Product Videos
Custom Field
Product Reviews