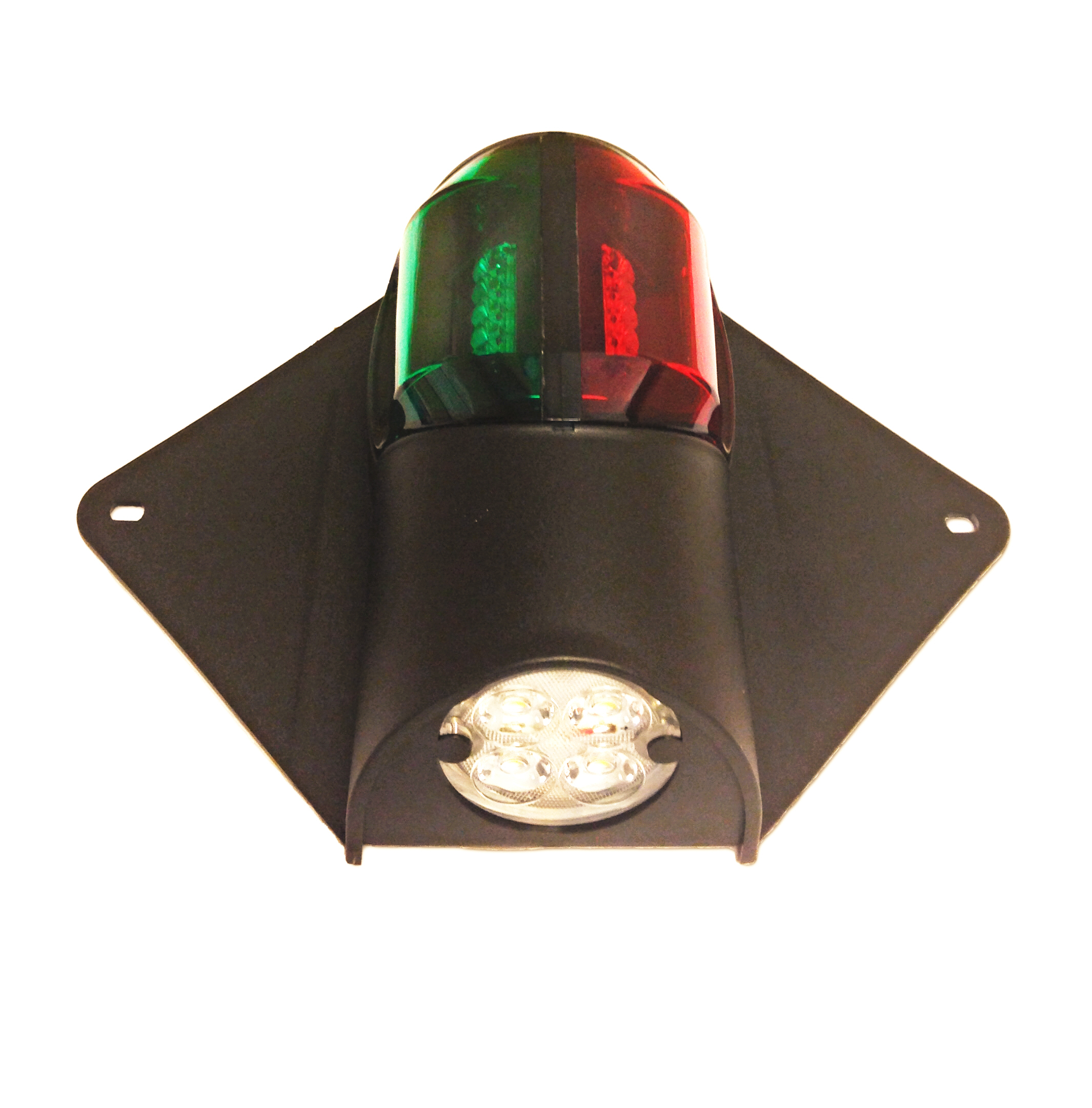 If you have had a look at Beneteau's mid-sized Oceanis line of cruising sailboats lately then you might have noticed something odd about their navigation running light arrangement. Unfortunately, this arrangement has an annoying problem, but Marinebeam offers a solution. Read on to find out more.
What they have done is mounted a bi-color running light where the masthead steaming light/deck light combo is normally placed -- at mid-mast. There are no longer any running lights mounted on the bow pulpit where they would traditionally be found. They have also mounted a combination tri-color and all around anchor light at the top of the mast.
What gives? While this odd arrangement technically meets the requirements and gets the running lights up off of the deck, it is unclear why it was done. It certainly makes it difficult to see the lights if running a jib when motor sailing.
On the smaller Oceanis models the tri-color at the mast top is illuminated when sailing, which provides the necessary running lights and stern light, and is perfectly legal while under sail (only). When motoring, the all-around 360-degree anchor light functions as both the 225-degree masthead steaming light, and the 135-degree white stern light, while the mid-mast mounted bi-color fulfills the required running light duties. An odd but clever arrangement to be sure.
So what's the problem? It seems that customers like to have a foredeck light, and they love the ubiquitous combination masthead steaming/deck lights that are found on virtually all production boats. But, with the bi-color now mounted mid-mast, and no one making a combination bi-color/deck light, it cannot be accomplished...until now.
Thanks to feedback received from several Beneteau commissioning agents, we developed our Beneteau LED Combination Bi-color and Foredeck light. It features the familiar foredeck light with a bi-color LED nav light. This allows the Beneteau Oceanis owner to keep the oddball arrangement, but solves the decklight problem.