Description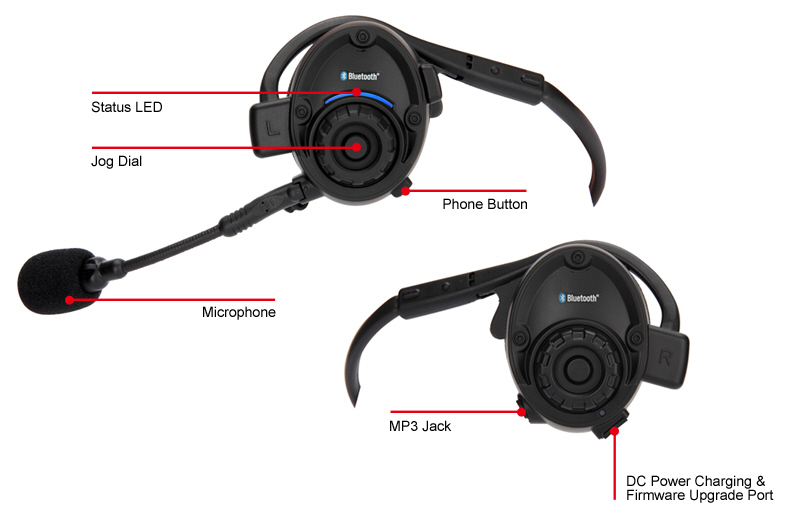 PRICED INDIVIDUALLY (UP TO 4 CAN SYNC TOGETHER)
Finally, a fully multiplexed hands-free bluetooth grab-and-go communicator made for us yachties. Now used by the Canadian Coast Guard on their cutters for crew-to-crew communication.
This is the sequel to the Marriage-Saver headsets that have been so popular with our customers over the years.
There are absolutely no belt-packs, wires to untangle, or push-to-talk buttons. These are totally self-contained, full-duplex, wireless, rechargeable slip-on headsets.
Because they communicate digitally using spread-spectrum technology, there is no interference from other devices. Just slip these comfortably on your head for quick effortless communication while anchoring, docking, or journeying up the mast. A fully hands-free device that sits comfortably around your head, so you can wear a hat, or visor, and is virtually impossible to knock off.
Uses the latest Bluetooth 3.0 technology which allows users to easily communicate wirelessly in with up to three other people; or make mobile calls, listen to the stereo, and even get audio instructions from compatible GPS navigation systems. It also easily links over Bluetooth to any compatible device.
The headsets feature the best noise cancellation available. There is also an audio boost feature built-in, which boosts the volume when exposed to loud environments. The features of these units are endless. It is simply the best headset available for on-board use.
Take a look at our Quick-Start Guide for simple intercom and phone instructions.
Features:
Bluetooth 3.0
Stable and secure fit for active conditions
Bluetooth intercom up to 900 meters
Four-way conference intercom
Wind-noise reduction
Wide volume control
Conference phone call with intercom participant
Multipoint for mobile phone+GPS
Voice prompts
Bluetooth stereo headset for Bluetooth audio devices such as MP3 players
Bluetooth music playback control by AVRCP: play, pause, track forward and track back
Easy operation by versatile Jog Dial
Sufficient sound level with integrated audio booster
Bluetooth handsfree for Bluetooth mobile phones
Bluetooth headset or stereo headset for Bluetooth GPS navigations
Durable, sweat and water resistant for active condition
Crystal clear and natural sound quality
Up to 10 hours talk time, 7 days stand-by time
2.5 Hour charging time
Individual volume control for each audio source
Firmware upgradeable
Two-year warranty
Weight: 112 g (0.25 lb)
Included in the box:
Headset
Boom Mic
Mini Mic
USB power & data cable
Stereo audio cable (for connecting to iPod, MP3, etc.)
Rubber earpads
Instructions
Recent Customer Feedback: "I almost forgot to mention that when we were getting a tow from the Canadian Coast Guard, they were extremely professional and proficient handling a big cutter in sloppy seas around a relatively small sailboat. It soon became apparent that it was not ESP but good communication between crew members that was the secret to their expertise. They were all wearing My Team Talks headsets which they had purchased from Marinebeam and they love them!! The 4 cutters serving the South West shore of Nova Scotia all use them and are extremely happy with performance and ease of use. Well done and thank you, Marine Beam!"
View All
Close
3 Reviews
Perfect communication on board

We use the product for our communication when anchoring or docking with our 45-feet-sailboat. Works perfectly.

Excellent audio, once over learning curve very easy to use.

Immediate VOX response with no loss of initial word(s)? Comfortable, excellent boom mike and sound fidelity. Pricey, but you'll never be disappointed with the performance. I have a 46 foot sailboat, and docking is so much easier with good communication. Extremely satisfied, and I am a very picky consumer.

Worked well, but range was more like 300 ft. even in the open. Made docking much less exciting. Comfortable, However the headpiece broke on the second day - without any warning. In the process of returning.
View All
Close